Put My Home in a Trust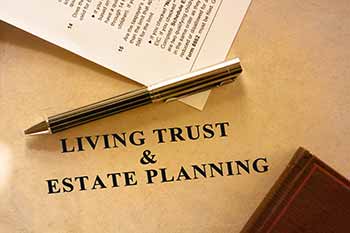 As a mortgage loan officer, people often ask me, "should I put my home in a trust?"
In my opinion (and most expert's opinion), anyone that has a living relative should have their home titled in a family trust. Even so, the great majority of homeowners hold the title (deed) in their own name.
This is just something they don't teach us in high school! Who is going to tell you?
If something were to happen to you, causing your death— and your home is in your name only— your family is going to have very expensive legal fees and will need to go to court. It's very time consuming and expensive. Even if you have a Last Will and Testament. A will does not save your family from probate court. Will they even have the funds for an attorney? Will the home go back to the bank?
If you are married, the home title will go to your spouse, if you die. But then, your widowed spouse should put the home in a family trust at that point.
Finally, although it's not common: You and your spouse could pass away together. If you both die, your children or family will be back to the probate situation we discussed about.