Affordable Arizona Divorce
Affordable Arizona Divorce is now: Affordable Family Law
When we opened in early 2013, we wanted to offer affordable divorce options to people in Arizona. Specifically, people who could not normally afford to hire an expensive Phoenix divorce lawyer.
We tossed around several names for our new business. Our first choice was "Cheap Divorce"— which is straight to the point! Ultimately, we decided the word "cheap" was not appropriate, since that word is often associated with lower quality. Of course, we offer the highest quality paralegal divorce service in Arizona!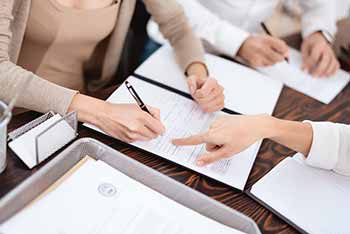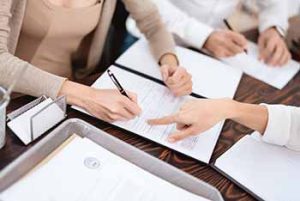 So when we first opened our doors in Phoenix, we decided to go with Affordable Arizona Divorce (LLC). And we did very well with that name, for about 8 years. The only problem was that people needed so many more family law services than simple divorce. We helped clients with child custody issues, collecting child support, finding missing spouses, divorcing by publication, prenuptial agreements— and so much more!
We realized that many people may not understand that Affordable Arizona Divorce can do anything in family court. So we changed our name. We became Affordable Family Law, which describes our services much better.
When a potential client calls us, and asks us what services we offer, the answer is always: "Anything in Family Court." If your case is filed or needs to be filed in Maricopa County Family Court, then we we can help!
Cheap Lawyer Services in AZ: Pro Bono Attorneys?
As sickening as this is: Many people are trapped in horrible, abusive— or just unhappy marriages, because they can't afford a divorce attorney. We've been in business for a while, but we don't know a single "pro bono divorce attorney" in Arizona.
By the way, if you are a pro bono divorce lawyer in Arizona, feel free to contact us and we will put your contact information right here.
To the reader of this article though— no pro bono divorce lawyers exist in Arizona, to my knowledge. This means that if you want to leave an abusive or controlling spouse, you would need to hire a Phoenix divorce attorney. Most of them have retainers (down payments) of $3,000 – $5,000 and that won't get you very far. The average cost of a divorce in Arizona is about $12,000 – $15,000 in legal fees.
This is why people make so many lawyer jokes. They are talking about divorce lawyers, certainly!
How does the miserable spouse leave their partner if they don't have any money? Typically, one of two things happen: They live together for many more years and hate each other's guts the whole time. Or, more commonly, one of them will just leave. And then there is no division of assets, no child support, no alimony— nothing. To make it even worse, you are still technically married.
If you need to get divorced, or collect child support— or anything— our affordable services start at only $399. We do this because we want to help people. And if you need our help, we want to help you too!