Phoenix Legal Document Preparer –

Jessica Worley

Jessica Worley is a Phoenix-based Certified Legal Document Preparer, also known as a CLDP, licensed throughout the State of Arizona to prepare documents, notarize documents and file them with the court on your behalf. For more information about what a legal document preparer is, you can visit the Arizona Supreme Court website.


You already have a job and you're an expert at it! You shouldn't have to become an expert in Arizona law when confronted with a legal issue. But if you have ever tried to navigate the Arizona Court system on your own, you may have found the process frustrating, to say the least.
Call Today: (602) 283-3800
If you find yourself facing a legal issue and you aren't sure how to comply with the Court's rules or fill out the forms (or maybe the Court doesn't have a pre-made form to fit your specific needs), you should consider local legal document preparation services. In Phoenix anyway, a "certified legal document preparer" will gather information about your legal issue in order to determine your legally available options. They cannot give you advice on which option to select, but once you make a selection, they can fill out legal documents to help you achieve your desired outcome.
Think of a legal document preparer as your own personal paralegal.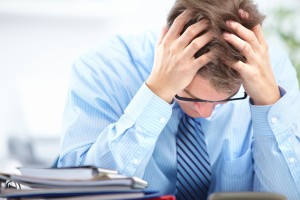 Document preparers are not attorneys and as mentioned above cannot give you legal advice, so they aren't for everyone. But if you are solely looking for the document preparation portion of services that attorneys offer, hiring a legal document preparation company is far less expensive than hiring a lawyer. 
What is an Arizona Legal Document Preparer?
In Arizona, individuals who prepare legal documents and legal document preparation companies are certified and regulated by the Arizona Supreme Court. In order to achieve the certification necessary to operate as a legal document preparer or legal document preparation company, you must first satisfy requirements for experience, knowledge and ethics.
First of all, a Phoenix legal document preparer must have significant previous experience preparing legal documents for filing in Arizona Courts. This experience is most commonly gained by previous work in a law firm as a paralegal or legal assistant.


Next, an individual applying to become an Arizona legal document preparer, must take and pass a comprehensive written exam regarding document preparation, Arizona laws, ethics and Arizona Courts.

Finally, once meeting these requirements, the legal document preparer must undergo and pass a thorough FBI background check. The requirements for experience and knowledge are fairly self-explanatory, but you might wonder why an FBI background check is necessary.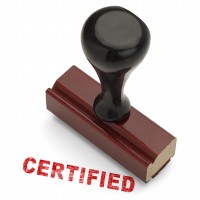 The reason for an extensive background check is because document preparers gather sensitive data in the course of preparing legal documents and they must have a proven track record of acting in an ethically and morally responsible manner.
Some of the sensitive data that will be gathered when you employ the services of a legal document preparer are the name, address, date of birth and social security number of all parties involved (including minor children in divorce and custody cases), as well as details about income, finances and accounts. Sensitive data of this nature is required for most types of Arizona Court filings.
In addition to the prerequisites necessary to become an Arizona legal document preparer, there are also requirements to maintain certification. Not the least of which is completing at least ten hours of continuing legal education each year, with at least one hour dedicated to ethics. As you can see, ethics and the ability to main confidential information are of the utmost importance when it comes to Arizona legal document preparers.
Arizona Legal Document Preparation: Areas of Law
People are often under the mistaken impression that they have to hire a lawyer for certain types of legal matters. This simply isn't the case – at least not in Arizona. There are various areas of law in Arizona that legal document preparation services can assist you with, including: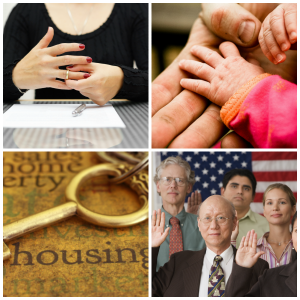 – Divorce
– Child Custody & Parenting Time
– QDROs
– Creating a Business (Sole Proprietorship, LLC, Partnership, etc.)
As you can see, legal document preparation in Arizona covers a wide variety of legal areas. None of which, require you to hire an attorney.
Legal Document Preparer or a Paralegal?
Sometimes, people know that they don't need to hire an attorney, but instead think they should hire a paralegal. We often have requests for a "paralegal divorce". In this case, people are actually looking for legal document preparation services, they just don't know it. This is because, in Arizona, a paralegal is required to complete legal documents under the supervision of an attorney. Whereas, a legal document preparer is certified to complete and file legal documents with the Court independently of a lawyer or any additional supervision.
When one hires a Phoenix divorce attorney, that attorney will commonly have a paralegal on their staff that they pay for paralegal duties which include completing legal paperwork. But again, a paralegal cannot complete legal paperwork without the supervision of an attorney. So if you hire an attorney, you will typically pay them thousands of dollars up front. In turn, the attorney will pay their paralegal a rate similar to what you would pay a legal document preparer to prepare your legal documents. If you simply need legal document preparation services and not the additional services lawyers provide (and charge you for), you might consider legal document preparation services as a far less expensive option.
Your Phoenix Legal Document Preparation Company
Affordable Family Law is your Phoenix, Arizona legal document preparation company. Owner and operator, Jessica Worley, is certified by the Arizona Supreme Court as an Arizona Certified Legal Document Preparer.
Prior to opening this company, Jessica worked in Phoenix-area law firms for ten years as a paralegal. During this time, Jessica saw a need for affordable legal services for individuals who could not afford, or simply did not need, to hire an attorney. She created this business with the idea that everyone deserves to achieve their legal goals.
Jessica and everyone at Affordable Family Law is dedicated to providing cost-effective legal solutions, top-quality legal documents and exceptional customer service. Contact us today to learn how we can help you!