How do you sign up for the Maricopa County Electronic Court Records (ECR) ?
There are various ways to access your Arizona court records. There is a public record that everyone can view that has minimal information regarding cases. On the other hand, there are sites that require you to verify your identity and after you verify your identity, you will gain access to every document associated with your case. In order to access your Maricopa County Court Records, you will need to sign up and create an account for the Maricopa County Electronic Court Records (ECR).
Accessing Your Maricopa County Court Records
The first step to access your court records is creating an account on ECR Online website through Maricopa County.
While you are creating your account, it is important to have your driver's license out. You will need to input your information exactly as it is on your driver's license. Since the Maricopa County Superior Courts uses the DMV for identity verification, you must use the most recent license you have.
If there are issues validating your identity, you will need to call the court and seek assistance. The number to contact the help desk to access your Maricopa county records is 602-372-5375.
After calling the number, there will be various menu options to go through. Follow the instructions below to be connected with the correct person at the court who can help you.
– Press 7 on the first menu which is for electronic court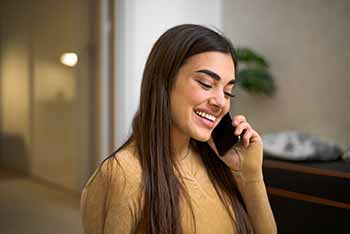 records (ECR Online).
– Next, press 2 on the second menu which is for E-File documents and online documents for your case.
– Then, press 1 which is for help accessing your account through the ECR Online.
– Finally, you will be connected with a representative that will be able to assist you with validating your account.
Add your Maricopa County Superior Court Case
After your account is validated, you might need to manually add the case to the account. You will need to log in to the site and click the Add Case button on the top right of the screen. Next, you will scroll down and type the case number in at the bottom of the page. Once you have the case number entered and clicked Add Case, the case should appear under the My Case List section of the ECR Online website.
Now that you have access to all of the files to your case, contact us in order for help! The team at Affordable Family Law provides affordable and high-quality assistance for all family court matters in Maricopa County.