How do I get an Arizona divorce by default?
In Arizona, an "uncontested divorce" is called a "default divorce."
In most other states, it's called an "uncontested divorce," but Arizona likes to be different! They call it a default divorce in Arizona.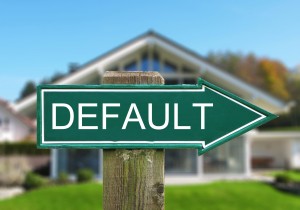 Once you file for divorce, you must have your spouse served with the documents. You can serve them by using a process server or certified mail. If both people are amicable, the other party can just sign an Acceptance of Service (AOS).
Upon completion of service, your spouse must file a response petition with the court. The respondent has 20 days to respond if they were served in Arizona. They have 30 days to respond if they were served outside of Arizona.
If your spouse fails to file a Response within the set time frame and you are not proceeding by consent, then you will need to file an Application and Affidavit of Default with the Court requesting that you be allowed to proceed via default.
Next, the Court will give your spouse ten (10) additional business days to file a Response from the date you file your Application and Affidavit of Default. If your spouse has still not filed a Response after the additional days, you can request a default hearing. After sixty (60) days have passed since the date of service, you can request the default hearing. At a default hearing, you will present a Court Commissioner with your proposed Default Decree of Dissolution of Marriage. As long as everything you are requesting is legal, the Commissioner will sign off on your paperwork.  You will be divorced by the end of the default hearing.
Affordable Family Law can guide you through the entire divorce process, including a default divorce. Contact us today to learn more about our cost-effective Arizona divorce solutions.